The Jenischpark is my favourite park in Hamburg. And I go there for a walk quite often, even though it is not exactly in my neighbourhood. A large, classical English-style garden with a special atmosphere. This was a walk at the beginning of November. A windy day with a mix of clouds and sunshine, perfect for longexposure photography with ND filters.
Just at the start of my walk I saw these trees and a streak of clouds coming at me, so I quickly set up the equipment for a first try. The shot was straight into the sunlight and that sometimes produces very hard contrasts, but I think the tonality turned out not too bad.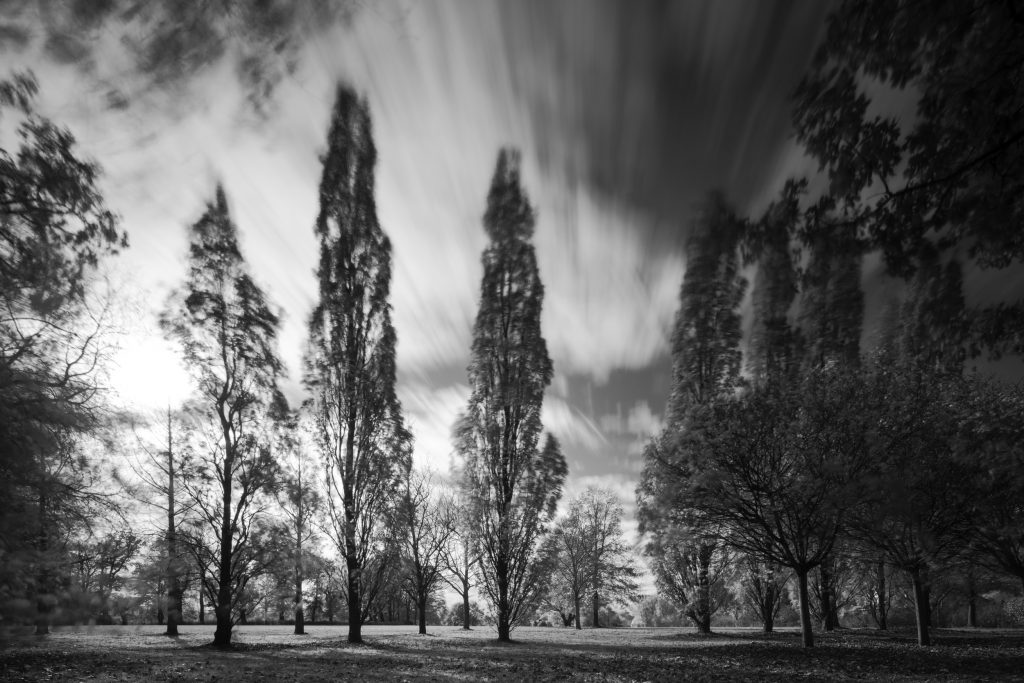 For this one I just moved my equipment a few steps. Another try, clouds moving straight in my direction, which is just perfect for the longexposure cloud effect.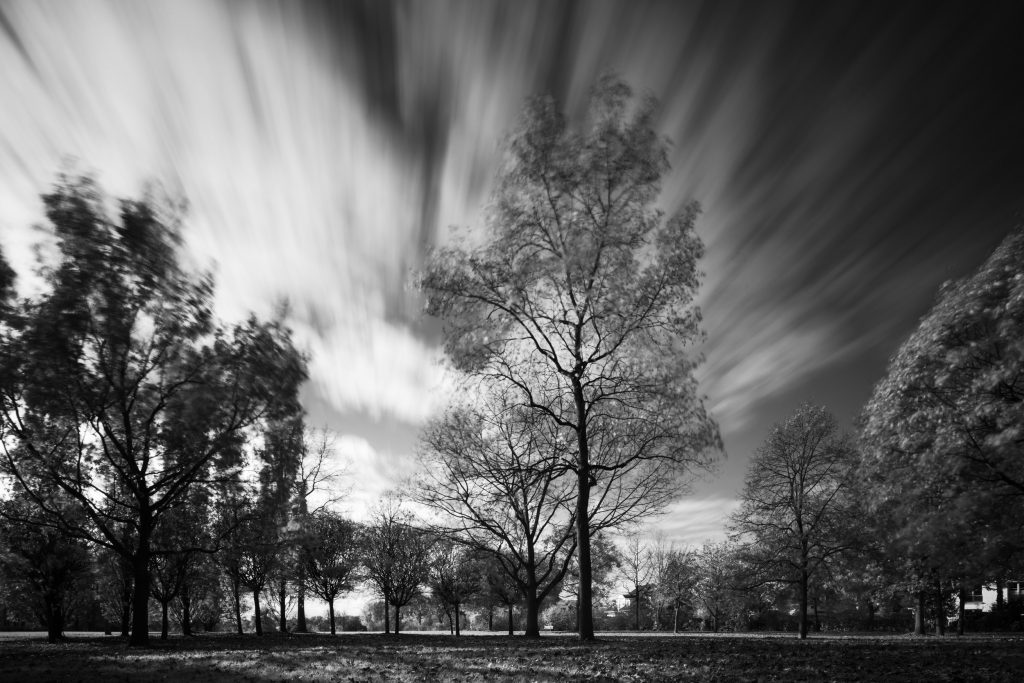 Packed up all the equipment, and just a few steps further I saw this giant and venerable oak tree with autumn leaves, nicely illuminated by the soft sunlight. And the wind direction was right as well, Clouds moving rapidly away from me.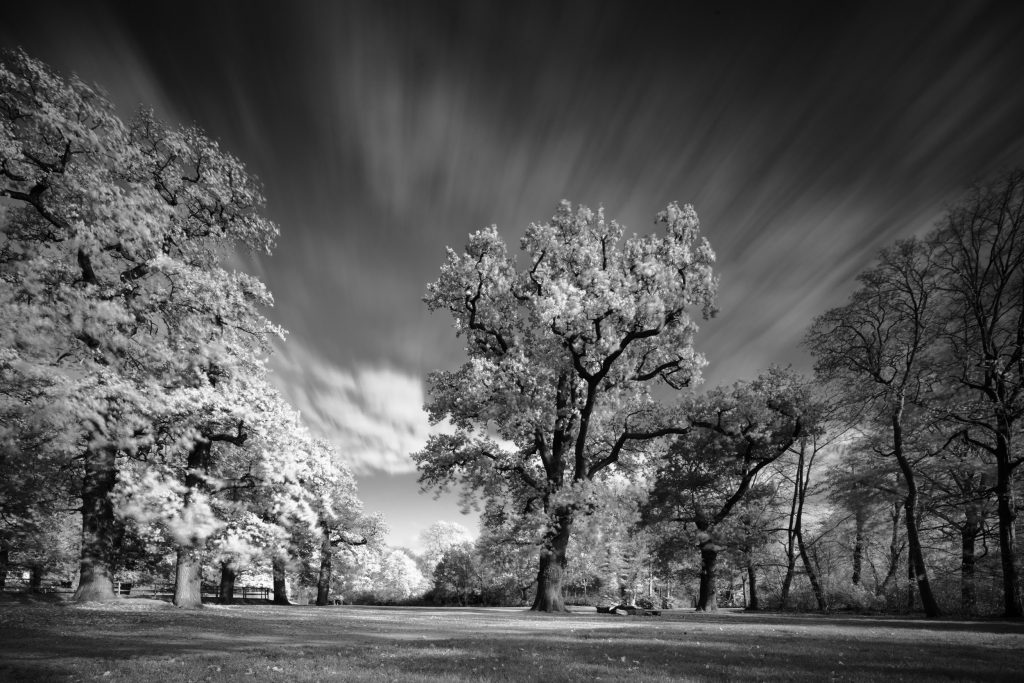 I moved on to the center of the Jenischpark: the owner's mansion, now a museum. I think I have taken photos of the building at all times of the year and day, and at all angles already. But I don't get tired of this remarkable subject. Again, soft autumn backlight and clouds moving swiftly away from me.
Further on and down into the valley in the eastern half of the park. A small creek runs through the valley, and the main path is lined with tall old trees which have now, at the beginning of November, lost most of the foliage. Like this old couple here. Shot straight into the sunlight, and clouds still perfect for longexposure.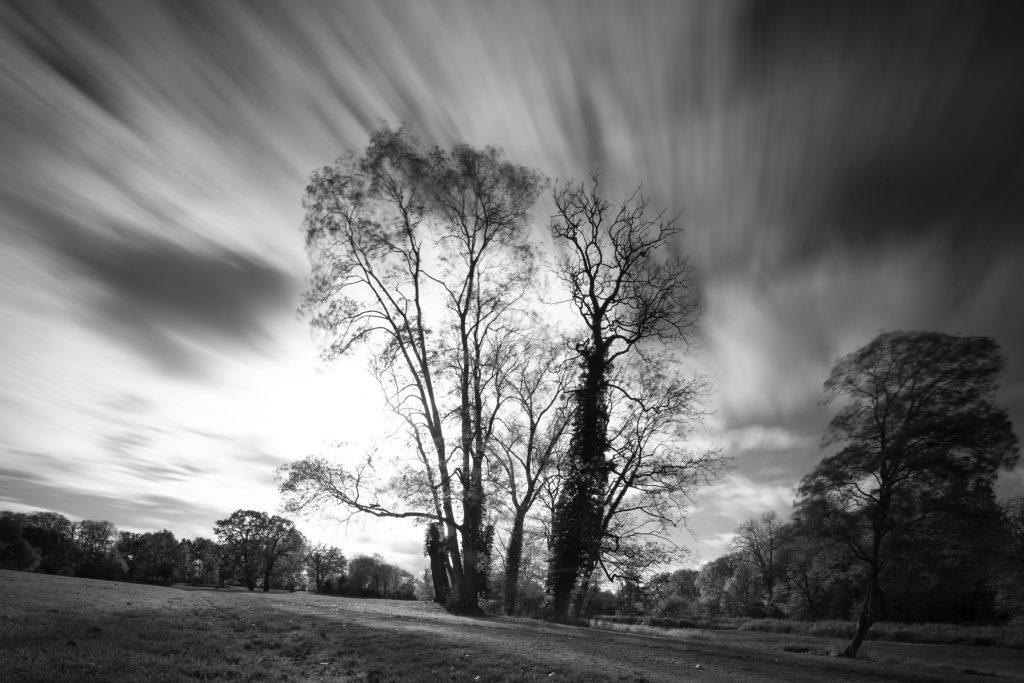 The same trees, but from the opposite side, just a couple of minutes later. Maybe it's the same clouds as in the previous picture.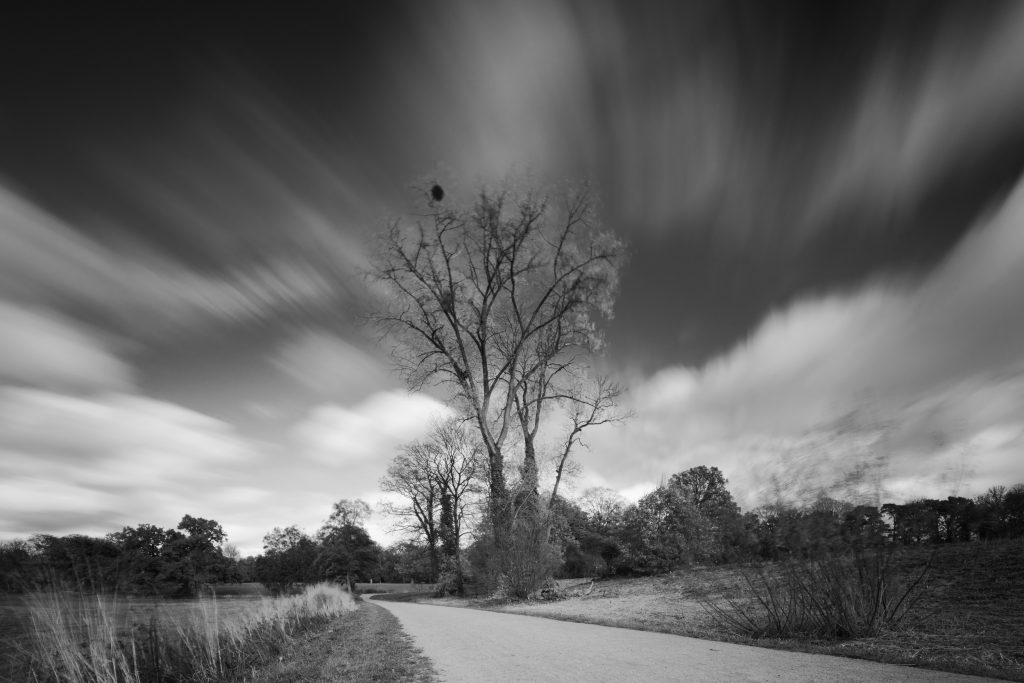 Technical info: All pictures here taken with a Sony A7R II full format camera, a Laowa 12 mm lens with the magic shift adapter (which makes it a 17mm lens) and a ND 1000x neutral density filter. Exposure times mostly 30 seconds with f16. Camera on a tripod of course, with a low camera position.