Darkness falls early in Hamburg Downtown in the middle of November. I went for a walk at dusk on a late Friday afternoon. It had been a busy day with many errands to make, the city was very full, and getting there in crowed trains and buses was a real hazzle. Anyway, taking a walk around downtown in the cold and grey weather felt very relaxing.
The Chilehaus is just a few steps away from the busy main station. I have been here with my camera numerous times. Looking for a good spot was difficult, due to parking cars and a construction site. But it is a building with a fascinating architecture, a mix of straight, heavy features and gentle curves. It looks like a massive rock and like a very elegant ship at the same time.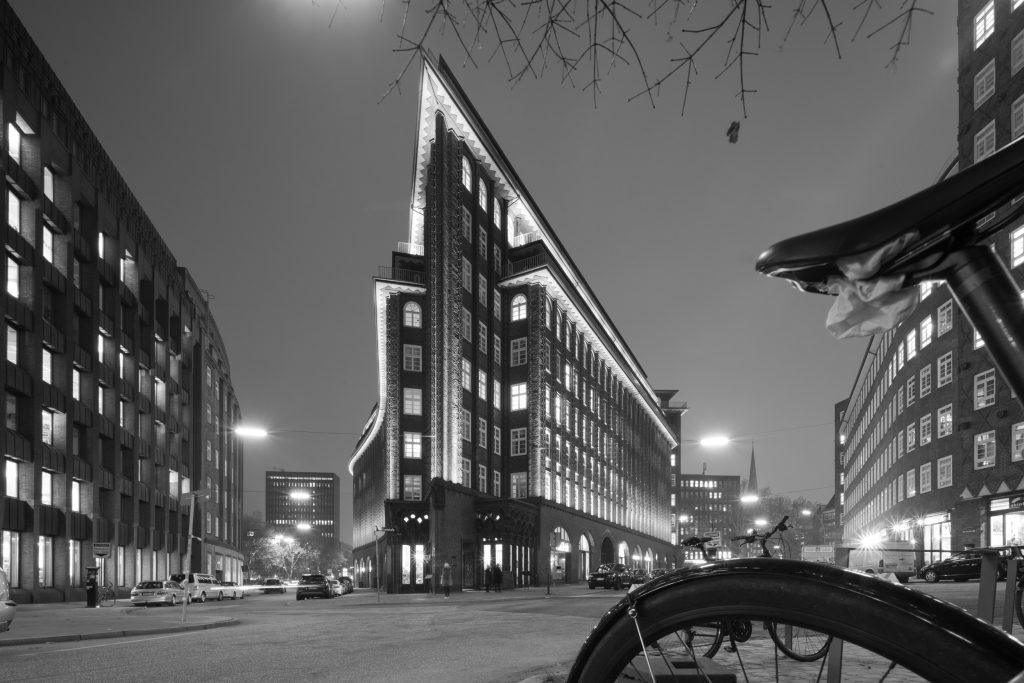 At dark the elegant lines are emphasized by the light installations and the building looks a lot lighter than at bright daylight.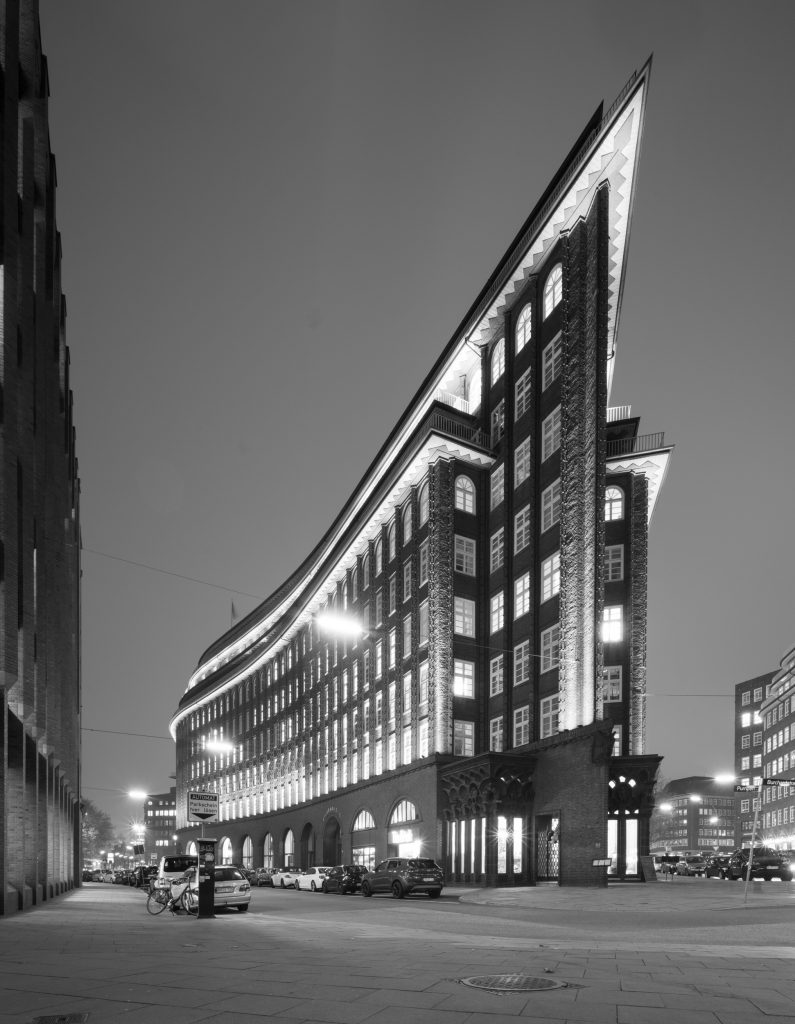 From the Chilehaus it is just a few steps into the Speicherstadt, the old warehouse district with its distinct brick architecture. On the way there you pass the canal on the Wandrahmbrücke. Here you have an interesting view on the modern Hafencity buildings , in strong contrast to the brick buildings before and after. It was early Friday evening, so all the office buildings look still busy.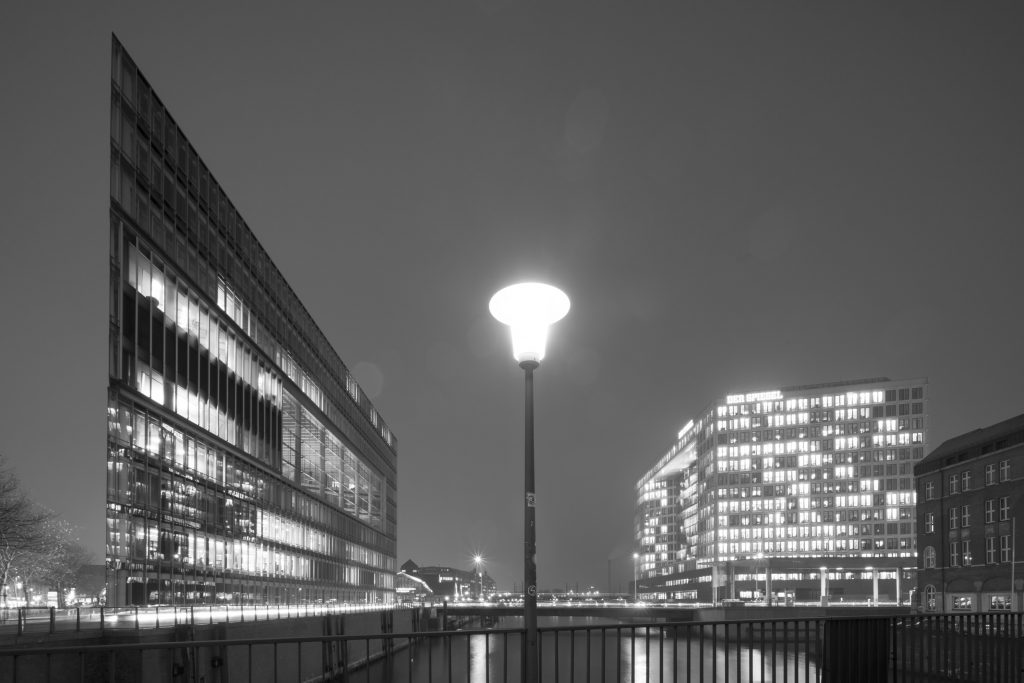 The same was true in the Speicherstadt. Many of the old warehouses have been converted to office spaces, illuminated and busy at that time of the day.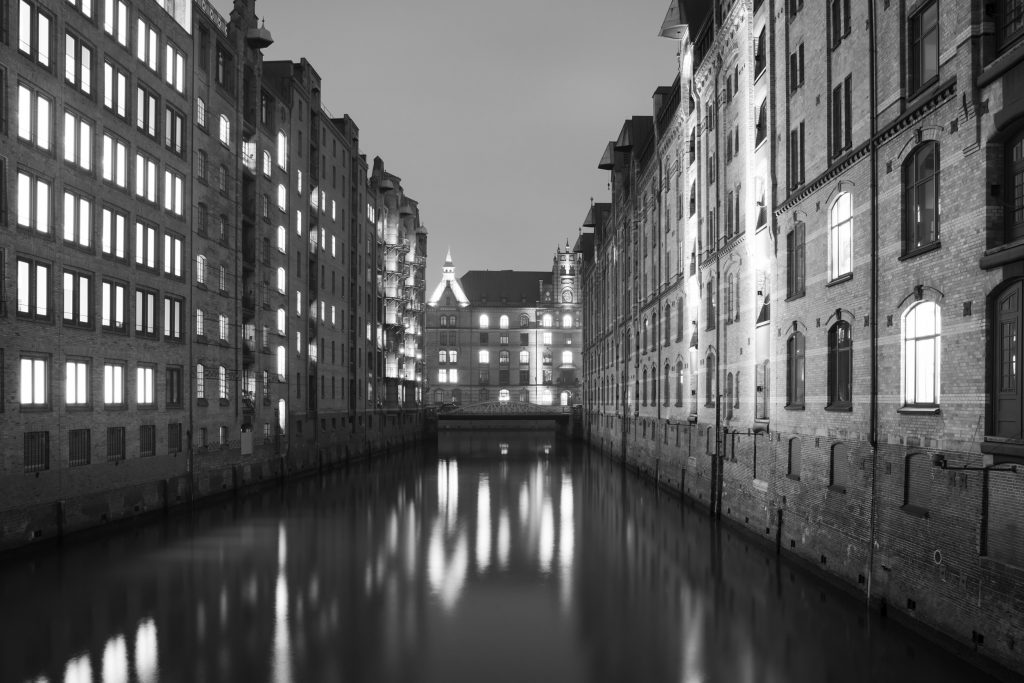 And on to one of my all time favourites, the corner of Pickhuben and Neuerwegsbrücke. I have taken photos on this corner so many times, but the subject keeps fascinating me. Any time I go there I see a different mood and so different a light. And the look through the viewfinder feels every time like it is new and for the first time.
This is the approach across the Neuerwegsbrücke, shot taken from low angle to emphasize the curves of the old iron bridges. I took me four or five tries to get a slot for about 30 seconds exposure without a car disturbing the scenery with the headlights.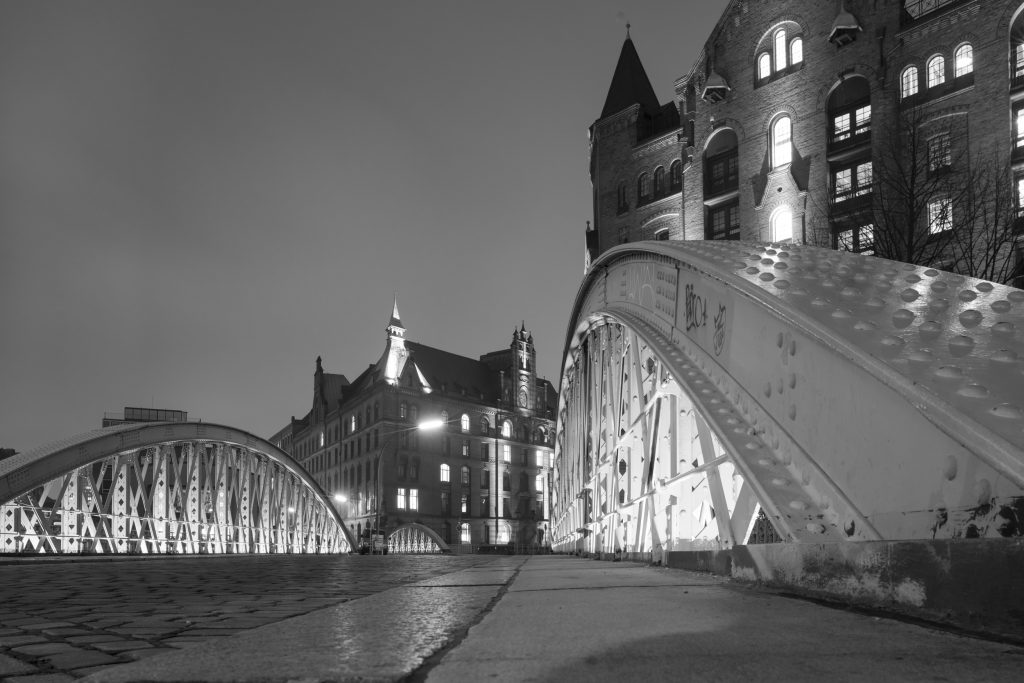 And this one taken just across the bridge, with the Pickhuben buildings and Katharinenkirche in the background.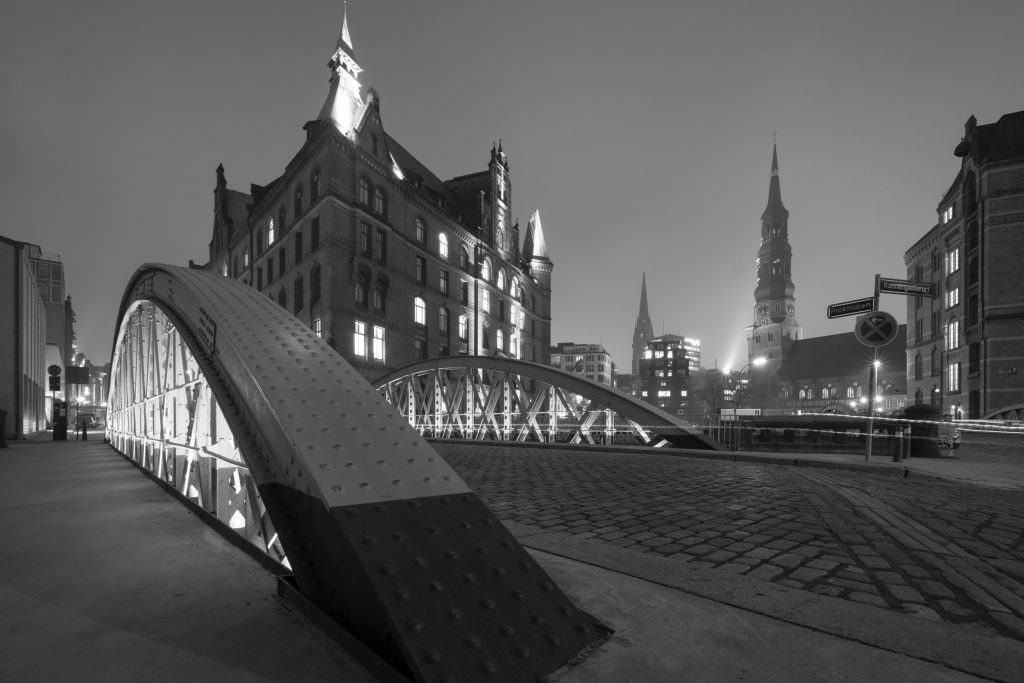 On I walked in the direction of the church. There is a small pedestrian bridge just in front of the church which always makes for a good perspective, directing the viewer's eyes to the main subject.
I decided it was time to call it a day and directed myself to the nearest train station. On the way I suddenly caught this view onto the brightly illuminated offices of the Hamburg Süd shipping company. I found the view and the reflections in the dark canal worth another take.